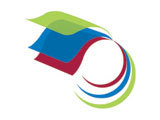 Mon 9:00 AM - 6:00 PM
Tue 9:00 AM - 6:00 PM
Wed 9:00 AM - 6:00 PM
Thu 9:00 AM - 6:00 PM
Fri 9:00 AM - 6:00 PM
Company Profile
Chindwin-PSB Institute was founded in 2016 in a joint venture between Chindwin College (Myanmar)and Singapore Star Education Under which PSB Academy helmed. Chindwin College(Myanmar) is one of the leading education service providers in the country with over 40 years of establishment. Chindwin-PSB is also a partner of the University of Portsmouth, one of the UK's top 25 universities ,according to the guardian University Guide 2019.The University has also earned a gold rating under the UK government's Teaching Excellent Frame (TEF)*.
At Chindwin-PSB ,we are committed to delivering top quality and accessible education. Our curriculum is designed to build a strong foundation for industry-ready graduates. The Institute take care and pride in providing a conducive learning environment equipped with modern facilities which can empower students to achieve and realize their maximum potential.
Our Vision and Mission
Our vision is to become the leading trusted service provider of higher- learning education in Myanmar offering internationally -recognized programmes with excellent delivery.
Our Mission is to be empower students with acquiring the requisite skill and knowledge needed for independent and lifelong learning, life development and employment ,by offering opportunities to pursue a desire choice of programmes and courses accredited and recognized by both local and international academic institutions and bodies.
Chindwin-PSB Institute is offering Final Year Top Up Degree Programmes from University of Portsmouth. They are the following :
1),BA (Hons) Business and Management
2),BEng (Hons) Electronic Engineering
3),BEng (Hons) Mechanical Engineering
4),BEng (Hons )Civil Engineering

Brands / Services
Engineering Degree
Business Degree
University , Portsmouth(UOP) ၏ Bachelor Master Programme မ်ားကုိ တက္ေရာက္ရယူႏုိင္ပါၿပီ