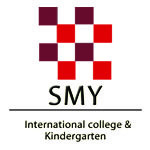 Mon 9:00 AM - 5:00 PM
Tue 9:00 AM - 5:00 PM
Wed 9:00 AM - 5:00 PM
Thu 9:00 AM - 5:00 PM
Fri 9:00 AM - 5:00 PM
Sat 9:00 AM - 5:00 PM
Sun 9:00 AM - 5:00 PM
Company Profile
SMY International College and Kindergarten have established between Shenton Education Group and Mandalay YMCA to promote quality education and contribute towards human capital development in Central Myanmar.
SMY International College is the Premier Singapore College in Mandalay. Our internationally recognized programmes aim to develop business leaders and professionals with and international perspective, a positive work attitude, strong sense of social responsibility and a spirit of entrepreneurship so that they can contribute to Myanmar's integration with the regional and international economies.
SMY Kindergarten will be managed by Temasek Academy, a dedicated team of education experts with many years of international experience in early childhood education. We operate high quality preschools and English learning classes based on international early learning curriculum. Our English Curriculum adopts the United Kingdom's Letters and Sound phonics approach Our Lessons incorporate award winning international television shows and exciting multi-sensory activities to make learning engaging for children and to develop their imagination and creativity.

Business Categories
အဂၤလိပ္ဘာသာ သင္တန္းမ်ား [Language]
မူလတန္း ေက်ာင္းမ်ား [General Education]
သူငယ္တန္းေက်ာင္းမ်ား [General Education]
ပ႐ိုဂရမ္မင္း [Computing & IT]
ကြန္ပ်ဴတာ သင္တန္းမ်ား [Computing & IT]
Brands / Services
Bachelors' and Masters' programmers from SMY International College are accredited by University of Derby (UK), Vatel International Business School ( France), SDH Institute, ( School D'Hospitality, Singapore) and HELP University (Malaysia).
SMY Kindergarten is incorporate with the learning Gird Educational Provider which is a leading educational company in Singapore that has prepared students for a lifetime of learning worldwide and also an immersive English-Based Early Learning Curriculum Infused with Media and Arts.